WATER PURIFICATION UNIT A MOBILE ALL-IN-ONE SYSTEM
Trailer mounted or containerized.
Standalone operating with a power generator.
Designed to be installed outdoor whatever weather conditions.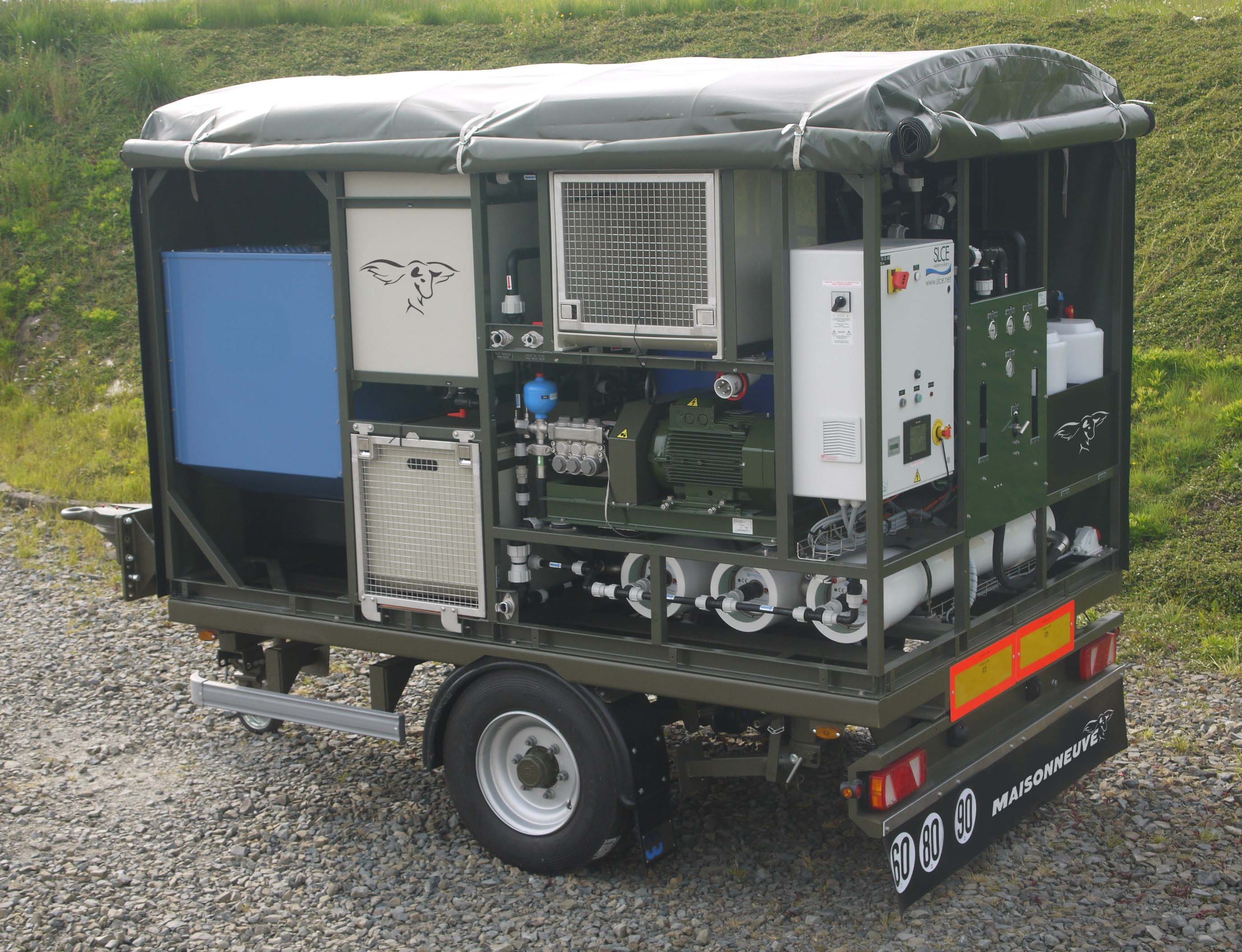 Modular process according to raw water quality
Physico-chemical treatment,
Filtration on various media ranges,
Reverse osmosis,
Disinfection,
Remineralization.
Designed according to the raw water specifications
Able to produce potable water from any available surface water and well including any sub surface water source and sea water.
designed for industrial sites, onshore sites, military camps or emergency situations.
CONTACT : SÉVERINE LE ROUX
Responsable Water Systems division
Download our general brochure